Google Plus for Industrial Companies: Getting Started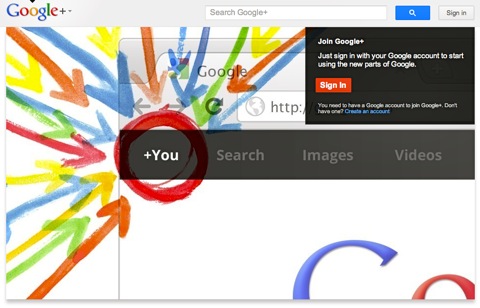 What comes to mind when you think Google Plus for industrial companies? Hopefully your answer is "integration."
Unlike other social media channels, Google Plus (Google+)  integrates a number of Google products which, as we've mentioned before, is beyond compare when it comes to SEO.  And with more than 500 million registered users and 343 million active users, not only is your business afforded online optimization, it's given a whole new playing field for your industrial company to conquer.
So let's start conquering shall we?
Setting Up a Google+  Page for Your Industrial Company
It all starts with a Gmail address and a personal profile.  Quick tip: be sure that email address is accessible to all members of your team.  Georgelovespitbulls@gmail.com may seem like a good idea, but for our purposes here?  Not so much.  This is actually one feature about Google+ that isn't exactly "business friendly." The marketing manager who sets up your company's Google+ page today may be working for a competitor tomorrow.
Unfortunately, as of today, there is no way to transfer ownership of a Google+ company page. The easiest way around this possible future problem is to set up a company Gmail address specifically for Google use.
Here is an example of how to set up a Gmail address for the express intent of starting a Google+ company page:
The "name" of the "person" could be:  (First name) BestWidgets  (Last name)  Houston
The user name could be: BestWidgets@gmail.com
Again, make the password one that is easily remembered and transferred throughout the company, such as "BestWidgets."  NOTE: it is a good idea to have a Credentials Document on file for all of your social media accounts.
Birthday, gender and mobile phone aren't important in terms of credentials.
Your current email address should be one that anyone in your company can access, for instance: information@BestWidgets.com
Google will authenticate you as a real "person" through this email address, so be sure and do this prior to setting up the Gmail address.
Once you've set those up, you're well on your way to creating a company page.  Just take a look at these next few steps to get your industrial company front and center in the Google+ arena:
Your first stop will be Google+ Businesses where you will click "Create a Google+ Page."  If you haven't signed in with your Gmail address, then you'll be prompted to do so at this point.
Category time!  Choose which category your industrial company falls under.  We highly suggest "Local Business or Place" if you're a local business with a physical location that's frequented by your customers.  This boosts your local search, essentially assisting you in outranking your competition.
Now let's get the basics down. Your company name, website, and the appropriate age range that can view your page – all of these sections need to be filled out – not to mention accepting the terms and conditions.
What makes you special?  Share it with your Google+audience on your customizable public profile.  Your "story" or tagline offers you word space to accurately describe your industrial company.  Add to the mix your business's contact info, a profile image and cover photo and you've got yourself a nearly complete Google+ page.
Finishing details.  At the top of your page you'll see an "About" tab.  Click on that tab to introduce your company, focusing on your back story and the phenomenal services you provide your clients.
From Setting Up to Sharing Your Google+ Page
Next on the agenda?  Showing you how to manage your industrial company's Google+ page and the perfect way to craft content that converts into sales.
Works Cited
Acunzo, Jay and Anum Hussain. An Introduction to Google+ for Businesses. Hubspot, 2013. Web. August 21, 2013.
Have you started your Google+ page for your industrial company yet?  Did you find it easy or difficult to set up?