How to Develop an Industrial Content Marketing Strategy (Part II)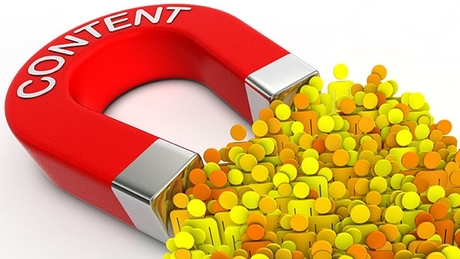 Our last post said it all: content marketing grows your online network and directly connects you with your target market(s).
Now, let's cover the "how."  As with most marketing, planning is key.  The most important component for success in your industrial content marketing strategy (besides producing the actual content) is following an editorial calendar.
How to Create a Blogging Editorial Calendar
An editorial calendar is designed to keep your company's blog regularly updated with fresh content.  It helps you determine the best days to publish posts as well as how many times a week to blog. But it can also be helpful keeping track of keyword research and website traffic, both extremely important factors in any content marketing strategy:
Researching topics: Before you even start writing, you need to know the best topics to cover in your industrial business blog.  Reading industry related blogs regularly will help you do this.  An online reader like Feedly or Netvibes allows you to organize your favorite business blogs and keeps you in the loop on the latest happenings in the industrial world.  Plus you can search for new blogs straight from the site.  You can then be sure to note these new topics in your editorial calendar, scheduling them on the appropriate days.
Determining frequency:  Ideally, we would suggest scheduling your blog posts at least 1-2 times a week, but unless you have internal or outsourced dedicated content developers, that is an aggressive goal for most manufacturing or industrial service companies.  Even if you outsource all of your blog writing, the firm you work with will have to have access to 1 or more internal subject matter experts (SME) for guidance, interviews, and approvals.  It's better to start with less and be able to hit your target than to over reach and lose your enthusiasm when goals aren't met.
Finding keywords: Once you've narrowed down your topics, you'll need to find the words and phrases that will help you flesh out your content, optimizing your blog in the process.   To find your keywords, start by taking a look at Google search.  As you start typing your topic into the search bar, notice what keyword phrases begin to pop up.  These search queries show up because they're popular keywords.  And if you want to gage which terms are more popular than others,try out Google trends.  You can compare a number of keywords and/or keyword phrases to see which ones are faring the best online.  Finally, to top off your keyword research, Google Adwords Keyword Tool not only allows you to search for keyword variations, but it also gives you traffic estimates for a given list of keywords – very handy!
Gaging website metrics: An editorial calendar also gives you the opportunity to take note of your website metrics, especially in regards to individual posts.  By gaging which posts get the most traffic, you can then determine which topics to elaborate on in future posts.   Applications like Stat Counter and Google Analytics  give you great insight into where your traffic is coming from and where these visitors are spending their time on your website.
Expanding on the blog:  In the same way you can use website metrics to write more blog posts, you can also use it to expand on your blog by incorporating quarterly videos and white papers on the topics that get the most traffic.  Diversifying your content in this way will keep your audience engaged, making you a definitive leader in your industry.
Quick Tip: A great option for your blogging editorial calendar? The Google Calendar associated with your business Gmail account, the same one you used to set up your Google Plus profile.  It's easily accessible and can be shared with the rest of your team so everyone's up to speed on your company blogging schedule.
Another option is to create a calendar from a Google Docs template. There are many different types of calendars which gives you flexibility to create a calendar customized to your needs. Everyone who will be using the calendar will have to create a Google Drive account, but this is a very handy (free) tool that Google has made available that makes online collaboration on any kind of ongoing document a breeze.
Content Marketing in the Face of Online Change
True, changes like the recent Google Hummingbird update can sometimes throw a wrench into your content marketing strategy, but unique content still reigns supreme.  Even though Hummingbird is putting less emphasis on keywords and current on-page SEO techniques than the previous algorithm, all is not lost.  In fact, a lot is gained with Hummingbird because now, more than ever, there's a reliance on creating a relationship with your audience.
Ultimately, SEO is now incredibly dependent on the well-researched, well written content you're providing on your industrial company's blog, not to mention your social media strategy.  Even though keywords may be less on Google's radar, long-tail keywords are rising in popularity.  These are a longer, more specific string of words that reflects your topic and tend to be naturally characteristic of quality content.   Fortunately, your new editorial calendar will help you keep tabs on the right long-tail keywords for your blog and keep your blogging and social media strategy in perfect sync.
Let's Get Social!
Now that you know how to keep track of your content marketing strategy, it's time to learn how to deliver that content through your social media channels.  Check in with us next week when we go into detail about making social media part of your content marketing strategy!
Works Cited
Walters, James. 2013. "Google's Hummingbird Update 2.0: A Guide to Search Engine Optimization." Click&Create. Webinar Series.