Industrial Social Media Marketing Challenges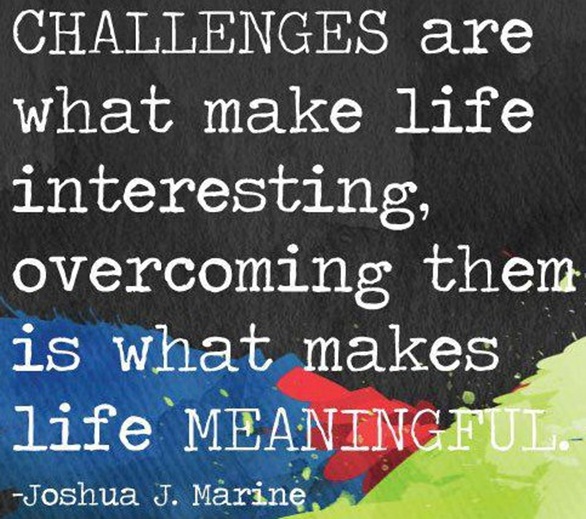 Social media sites have made it possible for businesses to have dialogues with potential customers before there is ever a phone call or face to face meeting. B2C companies have been successfully using social media as a marketing tool for years; but in the industrial, B2B world, buying decisions are not made impulsively, based on visual appeal, or driven by contests, discounts or special offers. Since many purchases in the industrial sector concern large sums of money, there is a great deal of research and thought that goes into choosing a product or service vendor.
You would think for this very reason, industrial marketers would see social media sites as ideal platforms from which to provide the content a potential customer needs at each stage of the buying cycle. Each site is unique and has its limitations in terms of what you can post; but the idea is to trigger enough interest so that someone will click over to your blog to read a full article; dig down into your website to understand what you do; view your YouTube videos; engage in conversation; or begin developing awareness for your brand.  So why is it so challenging to achieve "success" with industrial social media marketing (SMM)? And what defines "success?"
If you are starting (or struggling with) an industrial social media program, keep in mind some of the challenges you may encounter and be prepared to deal with them.
1)  Understand the true cost of social media marketing
There will undoubtedly be those in your company who say things like, "Social media? That's just playing around on the Internet, isn't it?" Whether you hire a firm to help, or are managing a social media program internally, remember that social media is free – but there is a cost to managing a consistent, strategic program.
Even with automation tools to help with some of the administrative aspects of SMM, you should customize the content you post for each individual SM site, which takes more time. Providing content through SM means you have to HAVE content. Most companies add a blog to their website and use their blog content for many of their SM posts; it's also good to have great photos, video, animations, and white papers. Content creation is another cost to consider.
2)  The need for new content never ends
Despite the best intentions, taking care of customers will always take precedence over writing content for your blog. The subject matter experts in your company (engineers, sales and production staff) are not going to stop to write a blog when they are swamped with customers' needs. What do you think when you visit a website, and the last blog post was 3 months ago? It doesn't leave a very good impression, does it?  Unless the content machine is fueled regularly, your SM program will not produce the results you want.  As I mentioned earlier, you must consider content creation a cost of SMM. Hire an outside firm if that is the only way you can ensure the pipeline stays full.
3)  It takes WORK to get registrations for your blog; likes on Facebook; Twitter followers; LinkedIn connections
It probably won't surprise you when I say, it takes time to build a community or following on SM sites.  It will take a concerted effort to build your following or connections on each site, and the tactics that are best used will be different on each site. When you see high numbers (likes, connections, etc.) and a lot of interaction on other companies' SM pages, chances are they've been building those communities for years – not months.
4)  You have to provide value and engage
One post per day, one occasional comment or "like" – is probably not going to produce results.  Consistently building your credibility by interacting with others on your social media pages and LinkedIn groups is what is most important, especially starting out.
Social media is … "social." When a colleague asks you a question based on your experience, you answer them, right? Look for opportunities on your SM pages to provide value and offer assistance in your area of expertise.  Start discussions that challenge the status quo; show appreciation when someone else takes the time to post something worthwhile; share others' content; and comment A LOT. This is the type of engagement that can lead to future business opportunities.  Conversely, do NOT make most of your posts sound like a sales or marketing pitch.  That's OK occasionally.  If you overdo it, eventually you will just be ignored.
5)  Success can't always be measured, depending on your definition of success
If improvement in your statistics over time (Facebook likes; blog shares; Twitter followers, etc.) is how you will gauge success, then you're set.  However, unless you're the owner of the company, your management will probably not continue investing in a marketing program that only produces numbers on a page.  Not that these numbers aren't important, because they are. If your numbers continue to improve, you can assume that eventually there will be a relationship between your SM efforts and business opportunities.
SMM also works hand in hand with your website's search engine optimization (SEO) to drive more traffic to your website and ultimately improve your rank for selected keywords. This is something else you can measure.
The crux: How do you measure "top of mind" brand awareness?  Increased credibility?  Thought leadership? A SMM program done correctly can produce these results; but they are intangible and psychological, so of course they cannot be measured.  In some cases, depending on what your company does, this can be the most significant result of SMM; but usually comes much later, after a great deal of time, expense, and effort.  Many times, it is this psychological component that will ultimately present new business opportunities.
Perhaps most important: how can you document sales that came as a result of interaction or exposure to your SM pages? You probably can't, unless you're a one person company and you're doing it all yourself.
Have realistic objectives and expectations, and educate the other shareholders in your company as to what constitutes "success" in SMM. At the end of the day, this form of marketing requires the same commitment, allocation of resources, and patience that most other marketing tactics do.
Marketing today is shifting from talking "at" people to talking "with" people.  We are all living in a world with a socially driven framework, whether we are taking part in it, or not. SMM answers the communications needs within the socially driven atmosphere we are in.  B2B, Industrial social media marketing CAN be successful, if marketers recognize the challenges and make the commitment to meet them, head on.