Make LinkedIn Work For You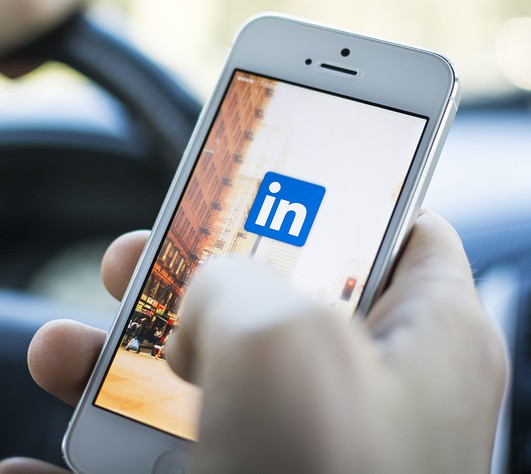 Social media has given rise to the age of the consumer and marketing strategies are still catching up to meet the demands of this age. Now you must not only know whom to sell your product to, but also what their likes are, who they are connected to, what position they hold in an organization, and many other things. You must also know how to build a relationship with them to build true brand loyalty. (See Want More Sales? Start Content Marketing! for more about building brand loyalty.) This is an age where consumers want brands that market themselves as thought leaders, as the company is perceived as innovative and influential.  Thought Leaders are seen as authoritative, trustworthy, knowledgeable, and likeable. And this is where social media comes into play — social media platforms help you reach out and connect with potential clients.
LinkedIn has long been overlooked by marketing professionals due to the perception that it was not "SEO/marketing friendly," but that is slowly becoming a thing of the past. Google has redefined how marketing and SEOs work with the latest version of its search engine algorithm. Relationships have taken on a new importance when developing links and B2Bs have to reassess their strategies. So, where does LinkedIn come in? With all the changes LinkedIn has been making to their platform over the past year, the professional social-networking site has transformed into a more dynamic, interactive means for effective business networking. All of these developments has made LinkedIn is an excellent tool for prospecting new customers. But, how do you use LinkedIn to do this? LinkedIn is a great professional prospecting tool because it tells you who works at what company, their positions, and who they are connected to and interact with on a daily basis. By following these five steps, you will connect with more potential customers through your LinkedIn account.
#1 – Give Your Company Its Own Page
LinkedIn is the world's largest professional networking site and has over 225 million users. To take advantage of the features it offers, you need to build your company page. Your company page will need to be optimized just like your personal profile with keywords that make it easy for potential clients to find you. Remember to place a Follow button on your website or blog, and cross-promote your page on other platforms. Really make the top portion of the Overview tab of your company page pop! It is the only part of your description that is visible during searches, so use strong keywords. Also, post relevant status updates to remain visible in your followers' feed.
#2 – Start Networking in 3…2…1…
Now it's time to start building those business relationships with your peers. LinkedIn has a free tool called Get Introduced, in which you can introduce yourself to members in your 2nd and 3rd degree networks. Find others who share similar target markets and send a personalized request to connect with them. Join groups and actively participate in them on a weekly basis. When you decide to contact someone in a group, don't send just the connection request, but add a personal message. Let them know how you are connected or why you would like to connect with them. Do not try selling them anything  at this point—you are laying the foundation for the opportunity to do that down the road. Make yourself interesting by describing yourself, but avoid clichés. Let them know what you do and provide examples. Please do not describe your personality…this is not a dating website. Do not use these five overused words to describe yourself or your services: authority, passionate, creative, motivated, and innovative. We are so used to seeing them now that we skip over content that includes them. Let them know you admire their work. You don't have a lot of room, so keep it brief!
#3 – Endorsements Aren't Just For Athletes
Over 85% of LinkedIn users find product-related information on LinkedIn to be trustworthy, so encourage customers to write reviews and recommend you. Once they have written a review, it is shared on their networks, which helps to increase your reach. How do you get people to endorse you? Don't be shy! Ask them directly. If you have a satisfied customer that you are personally connected to, ask if they would be willing to write a review. Create "Call to Action" buttons and use them on your website, blog, or in email newsletters.
#4 – Get Involved
This is where actively engaging people in your groups is crucial. To truly be successful on any social media platform, you have to position yourself as a Thought Leader. Your goal is to help others by sharing your expertise, your insights, and offering advice. Doing this long enough will get you noticed by potential customers. They might ask you to contribute in different ways, like using you as a source for an article or asking you to contribute a guest piece for their blog. Talk shop and share your knowledge. With more focus on images, make sure you use captivating ones that grab attention right off the bat. Post in the morning as that is when companies see the largest amount of engagement. You want people to share your status updates to keep extending your reach.
#5 – Generate Leads
Remember those "Call to Action" buttons in tip #3? LinkedIn lets you add up to three custom banners for free under the Products & Services tab on your company's profile. You can funnel traffic to a targeted landing page, like a customer testimonials page, webinars, blog post, video, or a squeeze page to collect leads. You can also modify status updates so they reach a particular audience based on job function, industry, etc. If you decide to pay for an ad campaign, add the "Lead Collection Widget" to your landing page. By letting people easily submit their email address to you with a click, you won't be losing mobile visitors who will not bother filling out your contact form.
If you want to be successful on LinkedIn, you need to learn how to engage others and build relationships. Remember to interact with others by sharing sound advice, endorsements, and relevant content. You could be at the top of your field; but in the online world of sales and marketing, you have to give something to get something. Give freely of the industry knowledge you possess, and the rest will follow.