Marketing Smart: An Industrial Company's Guide to Cost Effective Inbound Marketing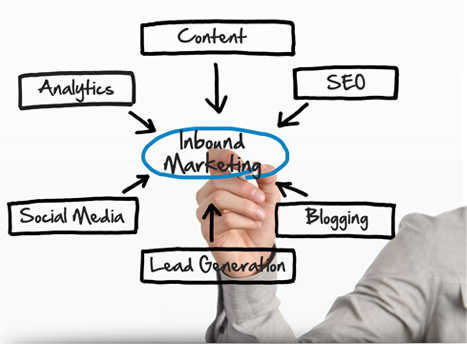 Cost effective Inbound Marketing works for industrial companies?  Yes, it's true, and it needs to be a part of your company's overall marketing plans ASAP!
When it comes to gaining customer awareness and general industry exposure, we already know marketing is where the magic happens.  And fortunately, your company doesn't have to suffer budget-wise to maintain a well-executed campaign that produces results. Lean more toward the digital side, and you'll discover how to make your marketing dollars work smarter.
Familiarize yourself with Inbound Marketing using our guidelines (available on our Blog) and the process will not only be painless, it will make your company's online marketing campaign a hands down winner!
What is Inbound Marketing?
We all have to walk before we run, so it's best to get familiar with the essentials: what exactly is inbound marketing?  In a nutshell, it's offering your audience shareable content that spreads the word about your business – an approach that's organic and cost effective!
Let's break down "inbound marketing" a little further to see what areas of your online marketing plan it encompasses and how it can help you better utilize each one.
SEO for Industrial Companies
Search engine optimization is basically what makes the world of search engines go round.  Every website, every blog is vying for the best seat on the SERPs (search engine resultspages) by ranking for long tail keywords and "head" terms.  The trick is to find the right keywords for your business as well as developing your on-site SEO.  Here are a few of our blog posts that will help you do just that:
Content Marketing for Industrial Companies
Nothing like fresh content to keep your audience interested!  Think about it:  why are your Facebook fans following your page?  Why are your Twitter followers hanging on to every one of your 140 character tweets?  They like the unique content you produce whether it be your original blog posts, someone else's insightful work, thought provoking graphics or instructional videos.  If you are providing relevant and useful content, they're probably resending some of it to colleagues.  Here are a few of our content marketing articles that will help you develop the right content for your target audience:
Social Media Marketing for Industrial Companies
So how does the fresh, unique content your company is churning out relate to your social media marketing campaign?  Think of your content as the passenger and your social media marketing as the car.  Your social media efforts drive your content to the right audience –those who influence decision makers as well as the people who have the authority to purchase your products and services!
We admit it, creating a social media marketing game plan may not seem straightforward, so let us point you in the right direction:
Conversion Rate Optimization for Industrial Companies
Conversion Rate Optimization is basically a fancy way of saying dressing up a website or landing page in a way that inspires your potential customers to take action.  What type of action will they be taking?  That depends on what you want them to do and how well you encourage them to do it:
Sign up for your monthly email newsletter
Request a plant tour or Lunch and Learn
Send in a Request for Quote
Request a free phone consultation
Download a White Paper
View a video
Make a purchase (IF you sell off the shelf products)
Send in a question on a "Ask the Expert" form
For customers, fill out a "How Are We Doing?" form
Initiate a "Live Chat" (must have Live Chat software subscription)
Sign up for a "savings" offer: discount on first purchase; something "free" with first purchase, etc.
Sky's the limit!
Calls to Action (as we call them in the biz) are sort of trial and error; but hit on the right ones and you'll have more website visitors turning into customers.  By telling your intended audience what you want them to do on your website, you can quickly learn what works and what doesn't: information you can use in other parts of your marketing plan.
Marketing Communication Plans for Industrial Companies
There's nothing like putting pen to paper to help you develop the right marketing plan for your company.   Next week, we'll be focusing on tailoring a marketing communications plan that's right for your industrial company and how this critical marketing process converts to more sales.