How to Develop an Industrial Content Marketing Strategy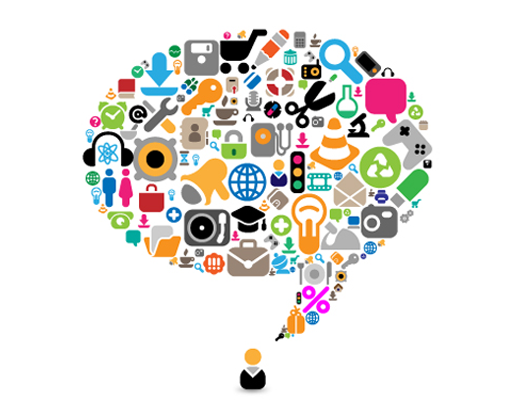 We can all agree that content marketing has its place in those notably "hip" industries, but it should be a major player in every business's online marketing plan, including those in the industrial sector.
The problem isn't in acknowledging this fact as much as it is in creating a content marketing  strategy  and implementing the strategy in a way that's conversion based and growth centric – i.e. gets you more customers!
Plus, with updates in the online marketing scene like Google's new Hummingbird Algorithm, it's even more important to implement a content marketing strategy for your company, regardless of the type of business: IF you want Google to put your content in front of potential customers.
We've mapped out a step-by-step process that will have you building the foundation of a fail proof content marketing strategy for your company quicker than you can say "more sales"!
Steps to Developing an Industrial Content Marketing Strategy
1.  First thing's first: determining who you are and what you have to offer as a company.  This is a list of questions that every company should be able to answer and articulate.  The answers will better define your company's target market(s) and the message you wish to deliver to them:
What type of businesses makes up your current customer base?
Where are they spending their time online?
Who are your top competitors?  How have they targeted your shared demographic?
What markets have you not went after yet, because they weren't low hanging fruit?
What's your brand story and company background?  How have you conveyed that message and in what ways can you improve your articulation?
What makes your particular company special?  Why would customers come to you versus "the other guys"?
What does your customer base look like?  Do they advocate your brand and spread your message?  Are they repeat customers?  Are they more concerned with price, the quality of your products or services, or special attention and customer service?
2. Choose which channels are best suited for delivering your message to your target market.  Should every business be utilizing social media to their advantage?  Yes.  Should every industrial company set up a Pinterest account?  Probably not.  The trick in finding the right social media platforms for your industrial company is the answer to question number two above: Where is your current customer base spending their time online?  As an industrial marketing firm, we can break it down for you:
a) Search engines: When anyone needs a product or service, where are they most likely to turn to?  (Where do you turn?) Search engines.  Search engines like Google allow the average consumer to find what they're looking for at a click of a button.  That's why creating well optimized blog content through your company website is important.  Add content to your site regularly (blogs, video, white papers); make it relevant and unique; and incorporate long tail keywords.  This raises the likelihood that your website will rank high on search engines considerably.
b) LinkedIn: LinkedIn is the perfect playing field for B2B manufacturers and industrial service companies like yours because it's easy to quickly search for and connect with other businesses related to your industry.  Plus, LinkedIn is rife with groups where you can share your expertise.  When people view you as an industry leader, they're more likely to seek your services. Another great feature?  You can connect with past clients by connecting your email contacts to your LinkedIn account, putting you on their radar again!
c) Twitter: Ah, hashtag central.  We know Twitter may be one of the more "confusing" social networks, but it's also the go-to place for sharing what Chris Brogan terms "the human side" of your company.  This is the perfect place to tweet behind the scenes photos of your business, to retweet knowledgeable links your customer base will find useful and to tweet back to potential clients who need your expertise.  Quick tip: Categorize who you follow into lists based on how they affect your business – clients, potential clients, business partners, etc.  You can tailor the content you share based on each group's interests.
d) Facebook: Did you know Facebook is the new Facebook?  What we mean by that is Facebook is ever evolving, and it doesn't seem like it will be stopping any time soon.  This means you should be evolving with it by setting up and updating a Facebook business page.  Even as a B2B company, chances are that your clients have personal profiles that they can use to like and share your page.  So showing up in their newsfeed may mean showing up in potential clients' newsfeeds, too.  Even if it seems at times as if you're talking to the air on Facebook, remember that ALL social media activity improves SEO.
e) Google+: This one may initially seem surprising, but after our rundown on how amazing Google+ can be for your business, we're pretty sure you'll agree with our decision to add it to the list.  Google+ may not be the social platform of choice – yet – but remember, it IS Google.  Never forget that one of your top priorities in content development is impressing Google.  The more authority and clout you garner on Google sites and through Google's Authorship feature, the higher you'll score in search results.
Quick tip:  Keeping track of all these social media platforms may seem like a headache, but they don't have to be!  Social media management systems like Hootsuite and Tweetdeck offer easily navigable platforms where you can schedule social media updates all from one dashboard.
Next Stop: Content Gathering and Social Metrics
In our next post, we'll address exactly how to gather content that's fitting for your social media channels and how to measure the effect that content is having on your business.  Plus, we'll go more in depth on Google's new Hummingbird algorithm and let you know what this means for your industrial content marketing strategy!
Works Cited
Brogan, Chris.  Author "50 Ideas on Using Twitter for Business." August 20, 2008. Web.November 11, 2013.
Chang, Stephanie. "The Guide to Developing a Content Strategy for "Boring" Industries." June 24, 2012.  The Moz Blog. November 11, 2013.
Walters, James. 2013. "Google's Hummingbird Update 2.0: A Guide to Search Engine Optimization." Click&Create. Webinar Series.