Keyword Research And Search Intent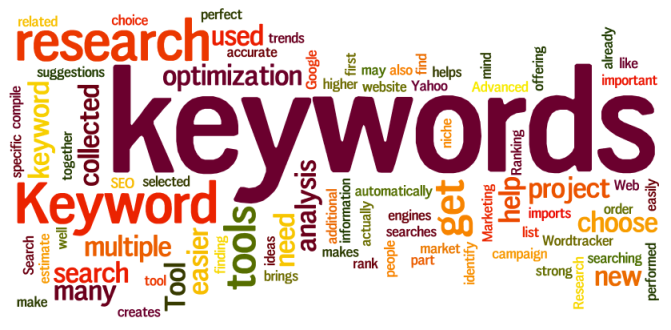 Early in your SEO campaign (perhaps even before starting it), you'll be conducting keyword research. While there are plenty of great tools out there to assist you in finding good, longer tail keywords, one thing they've not yet mastered is determining intent behind the keywords they suggest.
The first thing to consider is what the intent of the site itself is. Is it e-commerce? Is it a site for a brick-and-mortar business that's trying to generate traffic to a certain location? Or, is it simply a marketing site designed to generate calls for a service or product? Depending on the type of site you're working on, the intent behind the keyword you target will be very different.
As an example, let's take the word "pumps". Just about anyone could think of 3 or 4 completely different industries that use the word "pumps" to refer to a product. A quick Google search reveals that "pumps" could refer to shoes, swimming pool equipment, oilfield equipment, or air conditioning systems. Let's assume for a moment that we're optimizing a site for an industrial company that sells pumps used in oil production.
For our company's website, we'll want to skip optimizing pages for things like "pumps", and look towards longer tail keywords like "centrifugal pumps". This new keyword hits the mark in a couple of different ways. The searcher is much more likely to be searching for this specific style of pump (they're educated enough to know "pumps" won't give them a decent result). Additionally, this is the exact type of pump that our company carries. So, when we optimize a page around this keyword, a visitor will be presented with information in line with their expectations.
We can (and should) take this further by going for even longer tail keywords. We can introduce things like "centrifugal pump distributor" or "centrifugal pump manufacturer". Someone looking for this type of equipment will be researching to get the best deal, so bypassing the middleman and going direct to the source is important for them.
Model numbers and brand names are another good way to attract surfers that are deeper in the buying cycle. Searchers who are well-versed in the industry may already know what they want, or are looking for a specific replacement, and will often search for a model name or number to get straight to the product they're looking for. An engineer looking to replace a cooling water pump might be familiar with, and start his search for "Apex TD single stage pump" versus searching for a broader type. If our company sold this brand of pump, it would be extremely easy to optimize a page around that pump, and it would be much more likely to convert the user to a buyer versus a broader page.
Knowing how your customers search, research, and convert is critical to succeeding with your keyword research. Try to imagine how you'd look for a product similar to yours, and emulate that thought process when you start picking out your target keywords. Be sure to support your keyword targeting with great content, and get your technical SEO issues in order and you're well on your way to attracting high-converting search traffic!
Need Help With Keyword Research?
Join us at IMRevo, a free, half-day seminar in Houston, TX on January 31, 2013 hosted by EagleBurgmann. Christopher Smith, founder of DesignBigger, will be talking about keyword research as a component of your Inbound Industrial Marketing Strategy. IMRevo is sponsored by Marketects, Inc. and co-sponsored by Empowering Pumps, Marketing Refresh, DesignBigger, and Aleberry Creative Group.