7 Myths About Industrial Inbound Marketing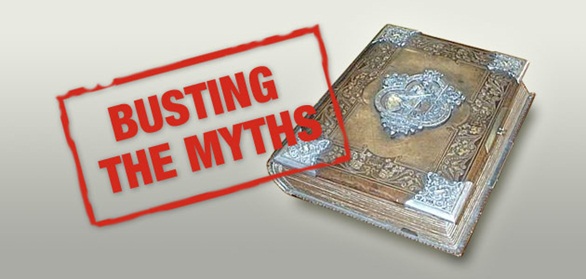 As B2B marketing becomes ever more complex due to the influx of online marketing channels, many industrial marketers are still stuck in a simplistic mind-set that is rapidly becoming obsolete.  In the conversations I have every day, these are the top 7 myths I hear most frequently about industrial Inbound Marketing:
ABOUT WEBSITES
1)  A custom (proprietary) content management system has to be better than an "out of the box" CMS.
Migrating your website's content from a proprietary CMS to a new providers' open source CMS could be at best, an expensive nightmare, or at worst, impossible without the assistance and cooperation of your previous web development company.  That's why Marketects designs all of its websites in SEO friendly WordPress, one of the most universally used CMS's at the moment.  Our clients will never have a problem migrating their content to a new site, or finding a programmer who can do it easily.
Also, many web development companies that provide a custom CMS make customers sign a contract.  Be sure to read the fine print.  You may decide to change vendors when it's time for a new website, only to discover that the fine print stated that you do not own your content!  That's right: it is entirely legal for a web development company to own the rights to the content in any website they develop.
ABOUT BLOGS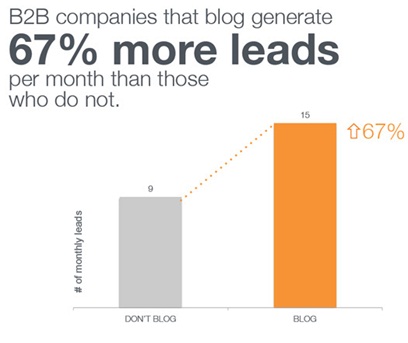 2)  There's not enough time (or resources, or people who can write, or things to write about) to maintain a blog on our website.
I admit, this is probably the biggest challenge for an industrial, B2B company that wants to implement an Inbound Marketing program.  Despite the challenge, without the consistent addition of relevant content to your website, your SEO efforts will produce mediocre results.
–  Who is going to write content for our blog?
–  How do we keep coming up with new ideas for content?
I don't usually immediately advise "hire the experts," because with enough desire and motivation, many Inbound Marketing tasks can be accomplished internally.  However, unless you have internal staff hired with the specific purpose of writing for your blog, in this instance, I do. (I assure you, hiring a professional firm to manage your blog will be considerably less expensive than the cost of a full time employee!)
Who is going to write the content?
–  This depends on the size of your company; the number of products and services you will be writing about; and the level of technical competence one needs to write about your subject matter.
–  You WILL need a subject matter expert (SME) for the majority of the topics you want to write about who is available to the writing team.
–  An inbound marketing or copywriting firm specializing in writing for the web, can present a strategy and editorial plan that will work in conjunction with your other SEO efforts, and provide the level of writing support you need.  From writing entire posts and then turning to a SME to proof for technical accuracy, to fleshing out and polishing something raw and ensuring the article is SEO perfect, their assistance ensures success.
How do we keep coming up with new ideas for content?
–  Another reason to hire experts.
–  What they plan to write is tied to your keyword strategy and meant to integrate with the other components of your Inbound Marketing, or SEO program.
–  Because this is their specialty, they will have a never ending supply of ideas: some that have a high value rating, others not quite as much; but all blogs will have a purpose and fulfill a higher purpose, which is to bring more traffic to your website and help increase your keyword search rank.
ABOUT SEO
3)  Hiring a large, well-known web design firm means your website is search engine optimized.
We see this all the time.  A potential client calls because they just launched a new website, but they're not seeing an increase in website traffic or any difference in their ranking for certain keywords.  DON'T ASSUME because you hired a large, well known web development firm that they are also focused on optimizing your site for search.  Many web development firms are much more focused on design, or programming.  SEO is another matter completely.
When hiring a company to develop a new website, make sure they include on-site SEO in their proposal, and if they aren't specific about what that means: ASK.  At the minimum, their services should include:
–  Identify target keywords for each page of the site
–  Include target keywords in page file names, header tags, page titles, meta descriptions, meta keywords and alt tags for images
–  If using an open source content management system (CMS) like WordPress, install SEO plugins that make it easier to optimize new content as it is added
4)  Pay-per-click advertising is the best way to drive more traffic to our website.
It may be the fastest way to put your name on page 1 of Google for your chosen keywords; but that doesn't mean it will drive more "qualified" traffic to your website.  Depending on which study you refer to, anywhere from 92% – 96% of search engine users click on organic search results, and bypass PPC ads altogether.  On top of that, traffic coming from PPC ads usually has the highest bounce rates.  Bounce rates are used in web analytics, and represent the percentage of visitors who enter the site and "bounce" (leave the site) rather than continue viewing other pages within the same site.
ABOUT SOCIAL MEDIA MARKETING
5)  Social media is mainly for young people.  The decision makers we deal with are older and don't use it.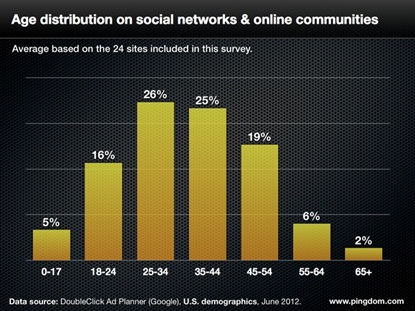 What constitutes "older?" 40? 50? Regardless, numerous studies prove this statement false.  Here are the results of one:
–  LinkedIn has the oldest user base, with the average user being 44.2 years old.
–  The average Facebook user is 40.5 years old.
–  The average Twitter user is 37.3 years old.
–  Appx. 50% of all social media users are between the ages of 35 – 64.
6)  We'll never get any new business through social media sites.
One of the reasons that social media gets a bad rap in B2B marketing is that companies set out to "do" social media marketing with the mistaken assumption that it will drive sales.  Social media must be viewed in a much broader context in terms of objectives.
–  Increased brand recognition; thought leadership; more favorable competitive positioning; increased credibility: these are all benefits of a consistent, strategic approach to SMM. There is a psychological component, much the same as occurs with advertising that can never be measured; but undoubtedly contributes to buying decisions.
–  Regular posts on social media pages contribute to better SEO, since search engines are now indexing social media posts.
–  If sales people are active on your company's social media sites, they will have the opportunity to connect and engage with potential customers. Social media offers the opportunity for a perfect, non-threatening "cold call," and can certainly lead to a face to face meeting.
–  And finally: we have clients who can point directly to interaction on a social media site that DID lead to new business – more than once, and in less than six months of a concerted effort.  I think the biggest  reason marketers in the industrial world doubt the effectiveness of SMM is that they fail to measure and document results.  Did you know there are ways to track every phone call that comes into your company that originates from a social media site?  And those calls can be recorded in order to determine the "quality" of the inquiry? If you never track results, you'll never be able to say you acquired business through your social media efforts.
7)  And finally … the biggest myth of all:
Internet (Inbound) Marketing is unproven in the industrial sector.
How do we blast this myth?  There are too many ways to convey in one blog! Marketects has its own case studies as well as the results of numerous independent studies that PROVE how effective Inbound Marketing is for a manufacturing or industrial service company.  Call us – and we'll come and present them to you!